Introducing...
an editorial provider like no other
Delivering
exceptional written content…
From a team of experts
with vast journalistic experience…
For international sports organisations,
campaigns, committees, events & sponsors
What we do
Bespoke news services – teams of between two and 200 top, working journalists to cover your event. Any sport, anywhere in the world. We handle the job from start to finish. Click here for details
Editorial content for federations, including features and interviews with the world's best athletes and top sports administrators – read more here
Editorial support during events, including sub-editing copy, publishing straight to your website, photo selection to accompany articles, sharing content on social media and sending articles to our contacts at global news agencies
High quality, newswire-style articles to attract media interest
Press releases that'll get the word out to the world on your behalf – either one-offs or as part of a campaign
Editing written content for websites, publications, campaign literature, Olympic documentation, rule books, technical manuals, biographies and so on
High-end magazine production – perfect for your bid or campaign. Designed beautifully and packed with brilliant copy and stunning photography
Video scripts for your YouTube campaign or website's video content
Speeches for CEOs, directors, presidents, ambassadors, sports politicians and other dignitaries
Social media activity to attract likes, shares and interaction that'll maximise the impact of your campaign or event
Whatever your sport or event, you'll need first-class written content.
Our key skill is producing copy that not only reflects the prestige and excitement of top-level sporting competitions but also increases the public and the media's interest and interaction with your sport or occasion.
We provide reporting, editing, marketing and consulting services to international federations and bodies such as the International Olympic Committee (IOC), International Paralympic Committee (IPC) and a number of leading international federations. Get in touch to find out how we can help you and your organisation, too.
You can lose an audience with one mistake
We strongly believe all writing requires stringent editing – you can lose an audience with one mistake. That's why we place a firm emphasis on editing as well as writing. We ensure your organisation's news output and marketing communications are as good as they possibly can be.
Our international network of top-level reporters and editors, combined with extensive experience of producing copy that delivers results, means that we can almost certainly help you as you look to promote your sport or high-profile competition, or boost your city's campaign to host a single- or multi-sports event. Either way, Amp Media will make sure you give the world's sports media content of real quality.
Get in touch using the form below to find out how we can help you specifically.
The biggest organisations
The IOC
The FA
The MOD
Liverpool FC
Manchester United FC
Major media companies
The BBC
Associated Press
Press Association
Renowned publications
The Independent
The Daily Telegraph
The Daily Record
The London Evening Standard
FourFourTwo
Forever Sport
World-famous brands
Nike
Adidas
Hyundai
Barclays
Summer Olympic and Paralympic Games
Rio 2016
London 2012
Beijing 2008
Winter Olympic and Paralympic Games
Sochi 2014
Vancouver 2010
Youth Olympic Games
Lillehammer 2016
Nanjing 2014
Innsbruck 2012
Other international sports events
2015 Rugby World Cup
Baku 2015 European Games
2014 FIFA World Cup
Glasgow 2014 Commonwealth Games
About us
Amp Media is made up of sports journalists with decades of experience at some of the best-known newspapers and websites in the world.
We're in the unique position of having worked at all levels of the Olympic and Paralympic News Service – the IOC's internal news agency for the world's press – during the last decade or so, and the long-term planning roles two of our core team carried out in Rio gave us a clear picture of how our experience can benefit prestigious organisations in and around the sporting world.
Our biggest asset is the global network of top-level operatives we work with.
Amp Media's core team have, between us, written and edited speeches, video scripts, press releases, magazine articles and editorials, news articles, web copy, newsletters, books, social media content, blog posts, search engine optimisation articles and Olympic documentation.
What can we do for you?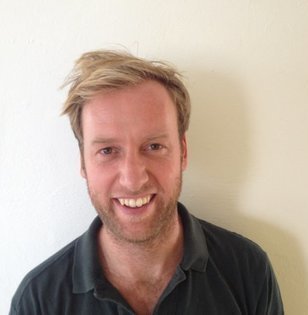 Luke Norman
Editor of the Olympic News Service and Paralympic News Service at Rio 2016, Luke has worked for the Press Association, IPC Media and IMG Media, and freelanced for the Associated Press and the Daily Telegraph.
Luke was also the speech writer for Carlos Nuzman, president of the Brazilian Olympic Committee, as well as CEOs/directors at the LTA, ECB and World Squash, and the Department of Culture, Media and Sport leading up to – and during – London 2012.
Email luke@amp-media.org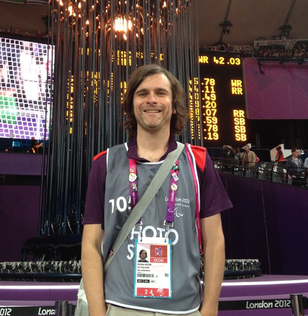 Nick Moore
As a freelance sports writer, Nick has worked as a feature writer for FourFourTwo, The Evening Standard, The Times, The Independent, Liverpool FC magazine and Forever Sports; he's also worked in customer publishing for the FA, UEFA, Manchester United, London 2012 and the MOD.
As a copywriter, he's produced campaigns for adidas, Barclays, Nike, Hyundai and many others.
Nick has covered several Olympic Games, World Cups and other major events as a reporter, and ran social media for the Olympic News Service at Rio 2016.
Email nick@amp-media.org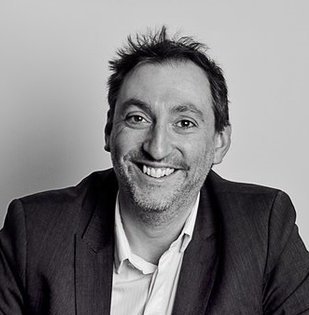 Paul Parry
An ONS/PNS sub-editor in Rio who also served on the central editorial teams at both the Nanjing 2014 Youth Olympic Games and the Baku 2015 European Games.
Paul, an author and freelance editor, copywriter, ghostwriter and blogger, has also written and edited scripts for the Olympic Channel's 'On the Record' series and is an expert in digital impact with deep knowledge of search engine optimisation (SEO) and internet marketing.
Email paul@amp-media.org